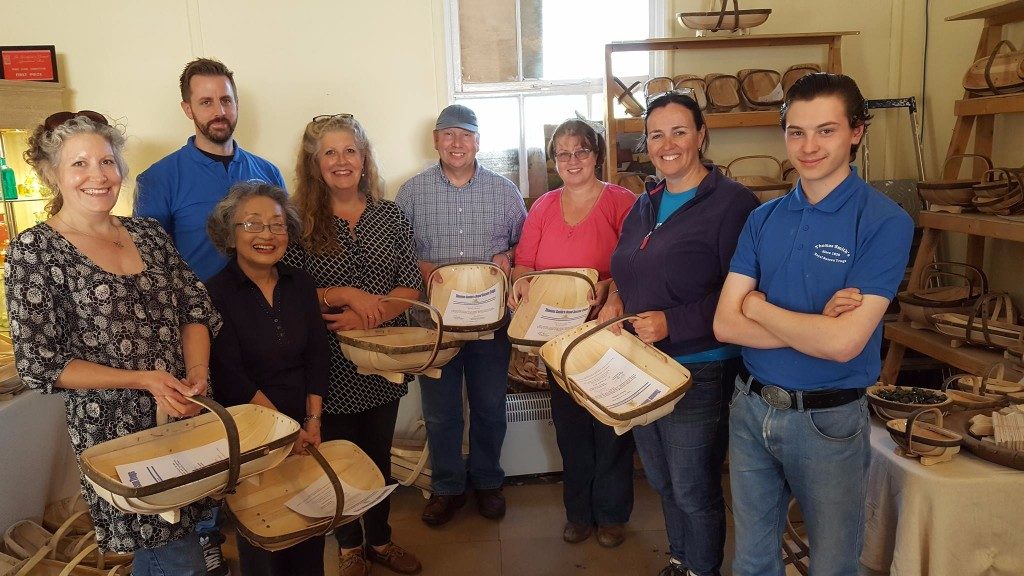 Workshop Trug Making Course
Posted on:
Last weekend we held a Trug Making Appreciation Course at our workshops with six eager students.  This is the first time we have held a full course here as we normally hold these courses in conjunction with the Weald and Downland Living Museum.  We had six students who all came from the South East of England.
It was a fun weekend with students working at a pace that suited them and everyone produced a great Trug!  It was as much about enjoyment as making a cracking Trug and it appears from our feed back forms and the Trugs made, that everyone achieved both objectives.  The tutors were Chris Tuppen (Master Trug Maker) and Caleb Pimm (Senior Apprentice – soon to be Craftsman Trug Maker) and they thoroughly enjoyed teaching our students.  See photo attached of our class.
One of our students has the dual distinction of being the eldest to attend any of our courses and to be the first Japanese lady to ever make a Trug.  Hope she doesn't set up in business in Japan, which is one of our major overseas markets!  Well done all of you and we hope you will enjoy using your Trugs!  It was a pleasure welcoming you to our workshops.
Next course may be later this year of early 2018 and wer already have two people who have indicated they want to attend!  Dates will be put on our website courses section so keep an eye out if you are interested.  There is a course booking form towards the bottom of the Courses page on our website.