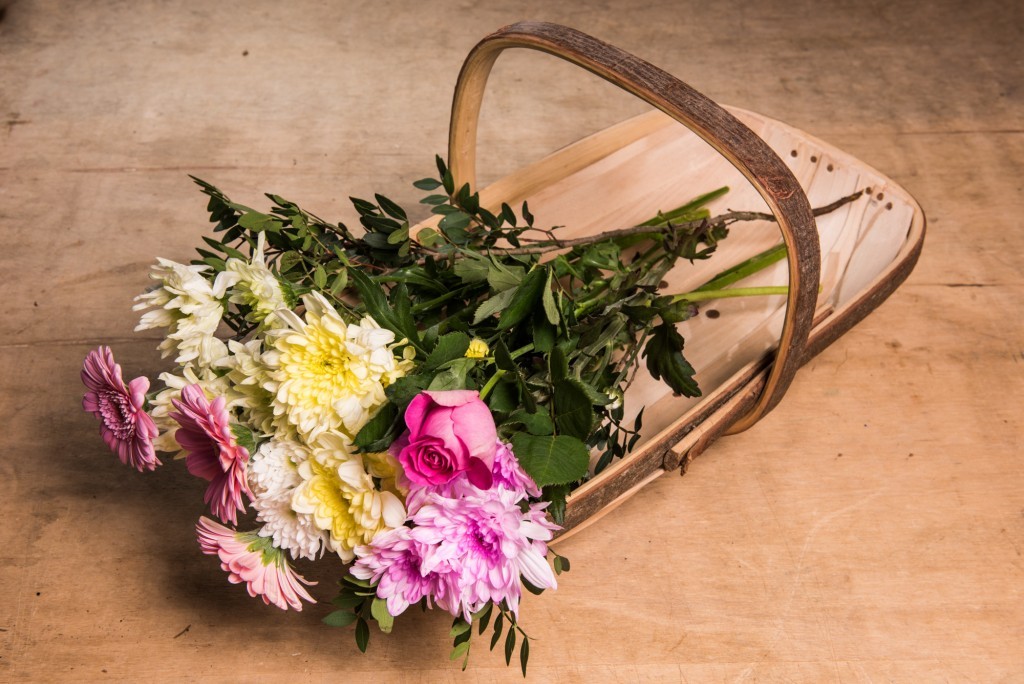 Trug Sales Spring Up!
Posted on:
Now the spring is here we have noticed a marked increase in our sales both to our consumer and trade customers.  A Trug is one of the most handy items of gardening equipment ever invented.  Light in weight but eminently strong, a genuine Sussex Trug will give its owner many years of happy gardening.  Just right for all the spring jobs that have to be done round the garden, making way for the fresh growth of flowers and food.  My craftsman, Mike Church, has just set out his first garden on the ground next to our workshop and already he is seeing his future dinners growing in front of his very eyes!  Just like all the other gardeners in the northern hemisphere who are taking up gardening for the first time – its an exciting venture.
If you know someone with a new garden or allotment then how about thinking "Trug" for their birthday or just as a "gift of a lifetime" to show how much you care.  It's something that will last them for many years and will remind them of your generosity every single time they use their Trug.   Of course, someone with an established garden who has been gardening for many years will also appreciate a nice Trug!
Help keep the genuine Sussex Trug industry alive and well in our modern world.