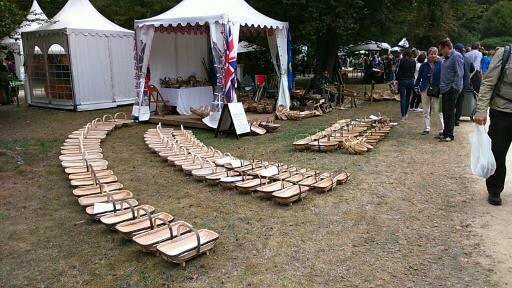 Ten 10 Allotment Essentials
Posted on:
When sorting through my in tray I came across an article written in The Independent newspaper by Richard Hood. Richard had been in touch with me in July about an upcoming article he was doing for the newspaper and I sent him some photos of our Royal Sussex Garden Trug.
The Sussex Trug was included in the top ten allotment essential tools guide he wrote and I guess many thousands and thousands of Trug users around the World would agree with him!
Guestimating the number of Trugs we have made in the 33 years I have been in the business, I reckon that we have topped 250,000, which may not sound that many but, when you consider that they are all hand crafted, it's a big achievement.  Then add to that the ones made by our competitors………  I wonder how many have been made since Thomas Smith invented the Trug back in 1829????  Miwyonds!  (For those overseas readers – this is Del Boy Speech from the British SitCom "Fools and Horses").