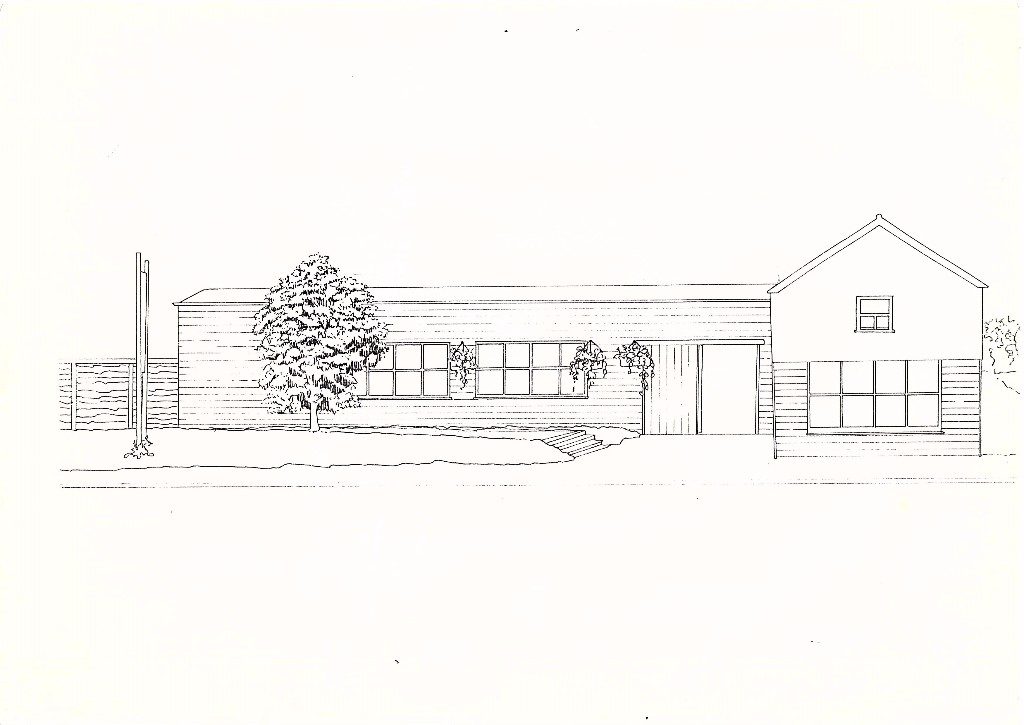 Sussex Trug & Woodland Craft Heritage Centre
Posted on:
The Heritage Crafts Association and the Radcliffe Trust issue a joint "Red List" showing the "health" of various traditional crafts and have classified the Sussex Trug Industry as being "endangered".  What this means is that it is at the last stage of its life cycle with the next stage being "extinction".
There are many reasons for this situation and these relate primarily to the effects of various recessions and the influx of Chinese copies, many of which are sold as "Sussex trugs" when, patently, they are not!  There is also the effect of the reluctance of high street banks to support a low technology craft industry. When I came into the Sussex Trug Industry in 1983 it was to make the South Down Contemporary Trug and then, six years later, in 1989, some friends and I purchased Thomas Smith's Trug Shop in Herstmonceux which made the original  traditional Sussex Trug – the Royal Sussex Trug, thus saving that famous business from closing down.  In those days there was also The Truggery at Coopers Croft and Riches in East Hoathly.  Riches closed down many years ago and the East Hoathly Historical Society kindly let me have a copy of the last film made in the Rich Trug workshops before they closed.  They were, in fact, bought out by Dave & Sue Sherwood who owned The Truggery at that time.   Interestingly Gareth Rich, grandson of one of the owners, worked for me for a while.  Today there are four commercial enterprises making Trugs, ourselves, Cuckmere Trug Company/Thomas Smith's Trugs, The Truggery making traditional Trugs, The Trug Store also making traditional Trugs and Trug Makers, making a plywood version similar to our South Down Trug.  Within the next 20 or so years all of these will disappear unless something is done to bring new blood into the Industry.
All is not, however, lost!  We are fighting back!  For almost six and a half years now I have been training apprentices in my workshop and one of those is now a Craftsman Trug Maker and there are currently three more apprentices, one of whom is learning how to sell our Trugs Worldwide and administer our unique company.  The senior apprentice has almost completed his three year apprenticeship and will become a Craftsman in August this year, when we will start looking for another to replace him.  But that is just the start of the recovery of our Industry!
For some time now I have cradled the dream of creating a Sussex Trug & Woodland Craft Heritage Centre in order to raise funding to protect and preserve the Sussex Trug Industry.  Why Trugs and woodland crafts?  Basically because they go together very neatly and, because part of the overall plan is to coppice our own chestnut, so, spoon carving, hurdle making, split wood basket making and other woodland crafts will take up the chestnut that we cannot use for Trug making.
The purpose of creating a Heritage Centre is to train young people in our craft and give them a career path that will be rich in content and varied in geography.  For example, our apprentices will attend courses on other crafts around Great Britain and mainland Europe and will also demonstrate our skills in these areas.  There will be career progression as follows:
Apprentice (3 years)
Senior Apprentice  (appointed on ability and in final year of apprenticeship)
Craftsman (after examination)
Master Craftsman (after coaching at least two apprentices through to Craftsman)
Additionally the Centre will become a place for visitors from all around the World to come and see our traditional skills put into daily use and to buy them.  A place where courses in traditional crafts will be run at weekends – things like bodging (pole lathe turning), tool sharpening and maintenance, basket weaving, Trug making (of course!)  At Cuckmere Trugs we are experienced at running courses at the Weald & Downland Open Museum where traditional is highly valued http://www.wealddown.co.uk  But, let's not forget that our Industry can only survive and be successful if we sell our Trugs and make the Heritage Centre a viable business once it has been established and grant aid is no longer available.
I am now calling for volunteer trustees to help form a company to set up and run the Heritage Centre.  Retired professionals and current entrepreneurs will be welcome as would anyone experienced in fund raising.  We need to buy suitable premises for the Centre and properly finance a full apprenticeship scheme and extensive marketing of this new tourist attraction in the Wealden area.  Consequently we will be seeking Heritage Lottery and local government grant funding and, perhaps, will run a crowd-funding appeal once the new company is set up.  It is envisaged that the new company will be a Community Interest Company, Charity or a company of similar status.
As I am now over retirement age I need to ensure that the Sussex Trug Industry survives into the future and I think that the Heritage Centre is the best way forward to protect and preserve the traditional craft of the making of the Sussex Trug Basket.  I would ask that anyone who is interested please e-mail me at robin@sussextrugs.com or telephone me on 01323-847540.
Look out for news in the local press, on our website blog page:  http://www.sussextrugs.com/blog/
our Facebook page:  https/www.facebook.com/robin.tuppen?fref=nf 5000763161540199129
our Google+ page:   https://plus.google.com/u/0/105000763161540199129
and my Linkedin page:  https://www.linkedin.com/in/robin-tuppen-b8191625/