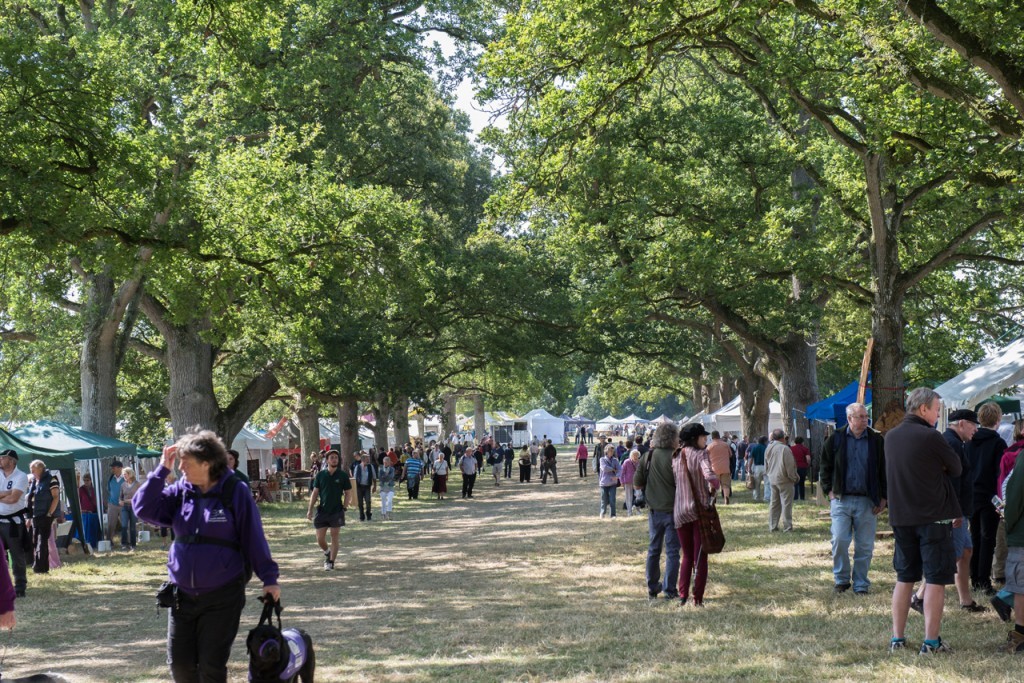 Stock Gaylard Oak Fair
Posted on:
Caleb and Robin are off to the Stock Gaylard Oak Fair near Sturminster Newton, Dorset over the August bank holiday and we are certainly looking forward to returning this year.  The atmosphere for the show is wonderful and there are so many wood orientated, hand-made products being demonstrated and sold that folk come from a long way to visit the show.  There is also a great selection of local produce to eat/drink and on sale so you won't ever go hungry!
Originally a one day show, it is now on for two days, Saturday and Sunday, and we get to pitch our caravan onsite too, so don't have far to go to get to work in the mornings and so we can have a well-deserved lie in! For us it is a great opportunity to meet other craftsmen and to pick up a new supply of Dorset besom brooms from our friend, Tony Heard, as well as to meet customers new and past.  We'll also have a few seconds on sale during the show.
Come and join us there if you are living nearby.  There is plenty of parking and lots of space for your young children and grand children to be just that – kids!  Be aware though that the Great Dorset Fair is also on that weekend and plan your route to avoid it!  See you there!  We will be at the field end of Oak Avenue (pictured) so do, please, come and meet us.