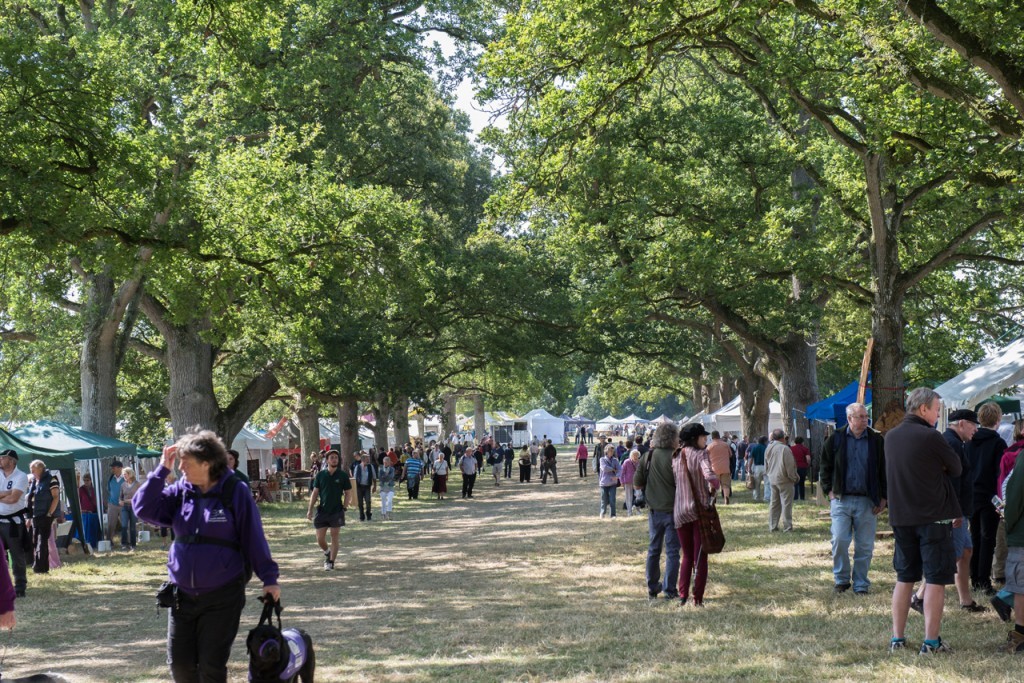 Stock Gaylard Oak Fair Success!
Posted on:
I mentioned last week that we were attending the Stock Gaylard Oak Fair in Dorset.  What a fantastic event it was!  And hot!  Apparently the weekend was the hottest this year but this didn't put people off, quite the reverse, with over 9000 visitors – the best to date.  Andrew Langmead is the owner of the Stock Gaylard Estate and he and his team make everyone feel so welcome and special.  The show is relaxed and friendly and people are interested in all things wood.
People come and talk to the craftsmen and women exhibiting there, asking thoughtful questions and showing genuine interest in the answers and this makes us feel good too, especially when they buy our crafts.
I would like to thank Mike Church, Caleb Pimm and Neil Besant for working on our stand and coping with the blow out on our caravan tyre approaching Arundel on the A27 where it narrows down from two to one lanes.  And thanks to the breakdown truck driver who stopped to lend us a socket to take the wheel off and zap the new one on with his power drill.  10 minutes hold up for the other traffic, for which I apologise!
So, to Andrew and his colleagues who do such an amazing job in organising and running the Stock Gaylard Oak Fair – thank you so very much for making it such a pleasant experience and we will see you again next year on 25th & 26th August!
http://www.stockgaylard.com/the-oak-fair.asp