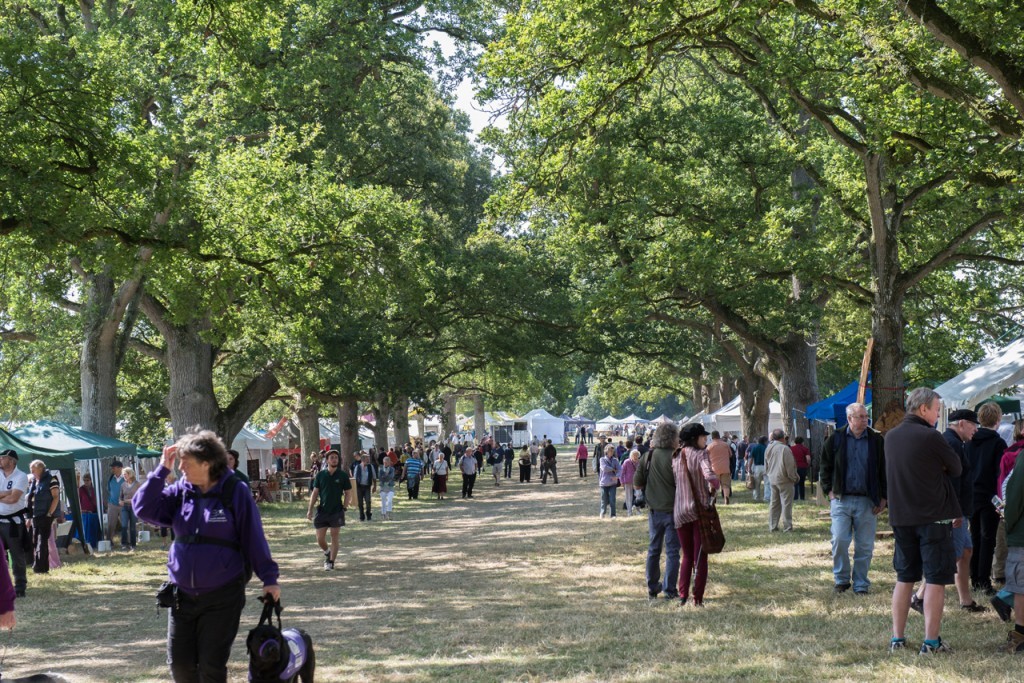 Stock Gaylard Oak Fair - Bank Holiday Weekend
Posted on:
Once again it is time for us to go to lovely Dorset and attend the Stock Gaylard Oak Fair.  The Great Dorset Steam Fair has moved it's date to the bank holiday weekend but there is no comparison as the Oak Fair is a leisurely event focused on wood in all its forms.
Walk along Oak Avenue (see photo) and see the incredible craftsmanship of the people exhibiting their wares.  There are lots of other craftspeople around the field but you don't have to walk miles to see them all.  There's a good food area with a very welcome beer tent (just opposite us funnily enough) and lots of places to sit and eat and drink when you feel the need.
Come and see us at the end of Oak Avenue (opposite the beer tent – or have I mentioned that before??) and you will be hearing some exceptionally good news on our stand about one of our number!!  I'll say no more just now.  We're there both days and, as usual, visitors to our stand will receive a very warm welcome!  See you there if you live locally, or even if you are visiting!!  Well worth a day out.