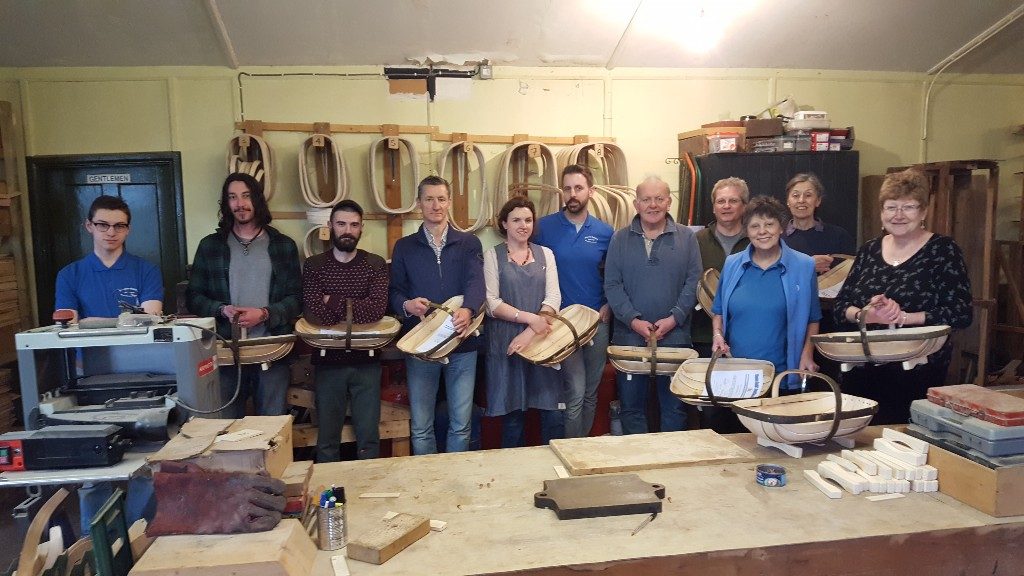 Magham Down Trug Making Appreciation Course
Posted on:
Over the weekend we hosted a Trug Making Appreciation Course here at Magham Down and had a very good group to teach. There were nine people on the course, seven students from Sussex, Somerset, Dorset and Berkshire. We also included Luke who has worked with us for a couple of months now on our South Down Contemporary Trug side and Mark who joined us as an apprentice on Saturday, giving them both an overview of making the Traditional Royal Sussex Trug.
As you will see from the photo, all the students made a great Trug that they will be able to boast about for many years to come! Well done everyone who attended the course!
Caleb Pimm (left) and Chris Tuppen (middle with blue shirt) were the instructors for the course and, as usual, gave patient and experienced tuition.