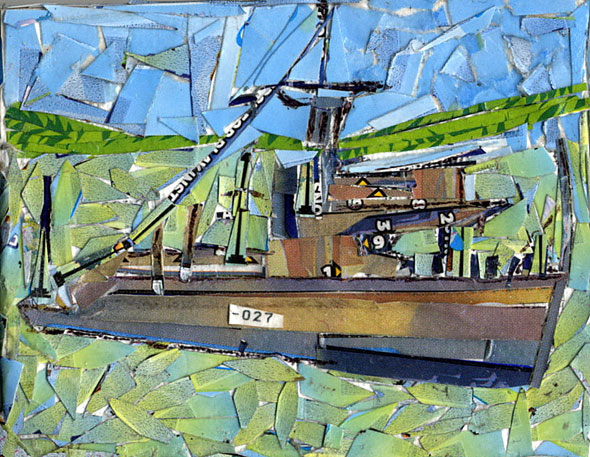 I'M STARTING FROM SCRATCH!
Posted on:
Over the years there have been a lot of people who have worked in our company making and promoting genuine Sussex Trugs and one was Jane Thomas who worked in our sales department when we were in Herstmonceux.  Jane speaks fluent French and German and first class Italian and Spanish.  When she left us she created Jet Interlingual translation agency, which she still runs today.  Jane then had a son, James who is now 15 years old and they both live in Hulton in North Yorkshire.
Jane started Hulton Crafts as a company for James to run when he leaves school and they make traditional craft kits such as Rag Rug Mats, which many of us older folk will remember our Mums and Grans making.  It is a way to encourage young people to take up and keep alive old traditional crafts.
James has, however, created his own craft!  He uses old scratch cards donated by local businesses to create an art form that is truly amazing.  James likes to take photographs of birds, animals, buildings and objects and painstakingly creates his art.  Jane has arranged for the pictures that James creates to be made into stationery cards which are blank inside so can be used for birthdays or any other special occasion.
James has so impressed other people with his unique art form that the art he creates has been shown at exhibitions all around his local area and he has an exhibition currently running in Durham.  This has been so successful that the organisers have extended the exhibition by popular demand.  A film of James at the exhibition making one of his pieces has been made and is extremely good.  During the film James is seen working on a new piece which displays a Trug with roses and I can tell you that a Trug is not an easy thing to draw, let alone make with pieces of scratch card!
Have a look at Jane's website where she has some of James' art and remember that this lad is 15 and has been working on his special art form for several years now.  I am sure you will find the pieces amazing!  http://hultoncrafts.co.uk/art/