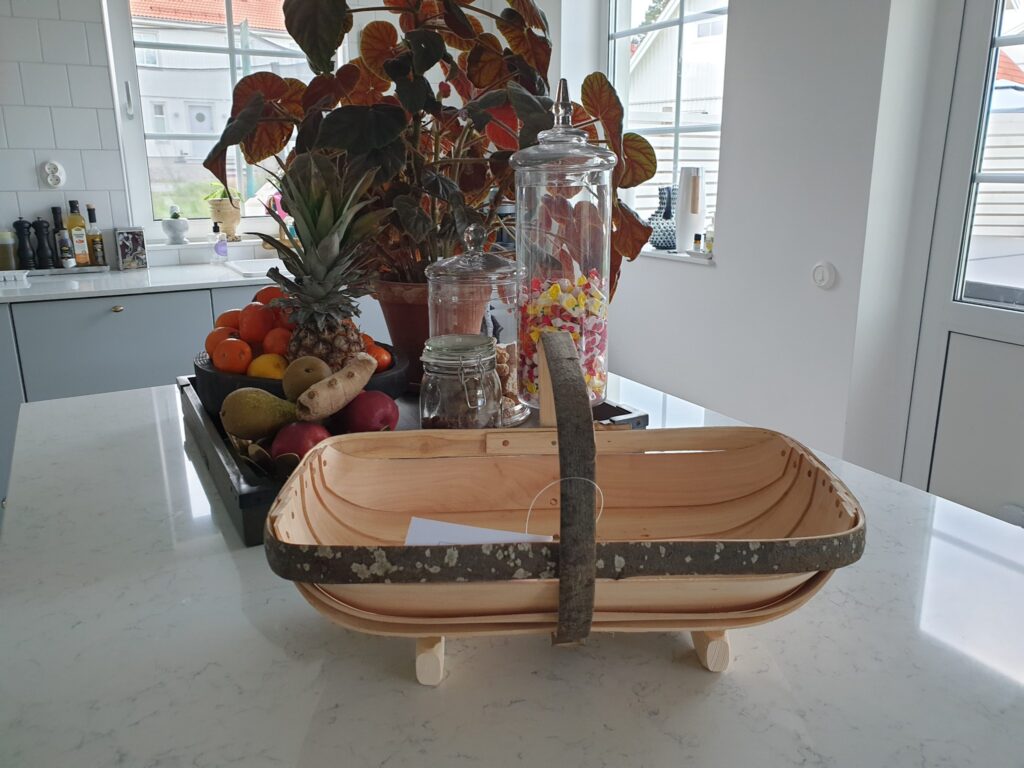 Happy in Sweden!
Posted on:
We've been struggling since July to get a Trug delivered to an extremely patient customer in Sweden. We sent it, out of desperation, via Hermes, which offered a quicker service than Parcelforce and DPD had already failed us. All due to Brexit!
Today Aleksandra e-mailed to say "Dear Robin, Just to let you know that I have received my beautiful trug. From the bottom of my heart, THANK YOU! for your great service and support!!!!"
Thank you too Aleksandra for your extreme patience and we hope that you will enjoy many years of faithful service from your Trug.