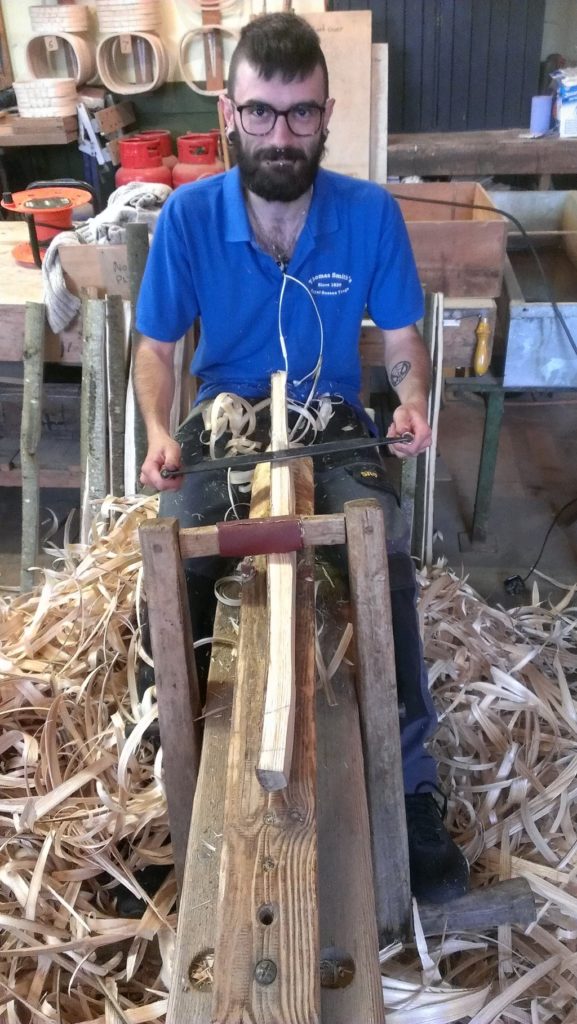 GREAT NEWS!
Posted on:
Great news!  We recently applied for a bursary from the Queen Elizabeth Scholarship Trust (QEST) for our apprentice Mark Robinson.  We made a formal written application in August and then attended the second round which was a personal interview (Mark and myself) with the Trustees of QEST on Monday of last week.
Our case must have been powerful because, today, we have had confirmation from QEST that they have awarded us an £18,000 bursary!  This will enable us to give Mark more wages (he has a family to support) and will allow for some extra tuition in our venerable craft.  Well done Mark on becoming a QEST Scholar!
Part of the conditions is that we need to attend the annual luncheon of the Royal Warrant Holders Association on 4th June next year, so we look forward to that as well.  Remember that Thomas Smith was awarded Queen Victoria's Royal Warrant.
This really is a big boost for our company and will also allow us to take on another apprentice early in 2019.  Thank you so much QEST for this wonderful support.  Our apprenticeship scheme has come under scrutiny and passed the test!