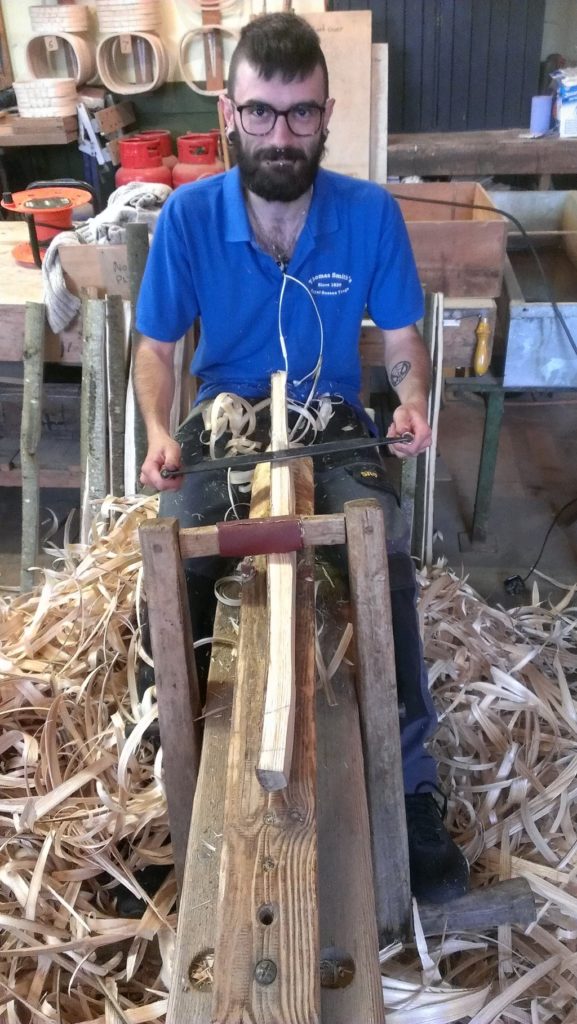 Great Demand for our Trugs
Posted on:
This year we have been inundated with orders and would like to thank our customers for buying our Trugs.  However, because our Trugs are almost completely hand-made, there is now a backlog of orders.  As of 29th May we have over 550 Trugs on order and have had one member of staff off ill for the past two weeks although we are glad to say that he is now back with us.
We are working hard to make more Trugs and will keep customers updated on the status of their order as we are able.
This increase in business has put strain on available raw material resources and Robin has sourced new supplies of both chestnut, used for the handles and rims of our Royal Sussex Traditional Trugs, and cricket bat willow for the boards.  We now have good supplies in hand, or about to be delivered, so should not see any interruption in producing Traditional Trugs because of any shortages.  We will be cutting a new cant of chestnut starting first week in June and we have ample supplies of willow right now in the workshop.  Future supplies are now also looking very good.
There is, however, a five week delivery period at the moment and we are currently (29th May) working on Batch 9 of 14 Batches.  Please see our "Buy Online" page for batch updates.