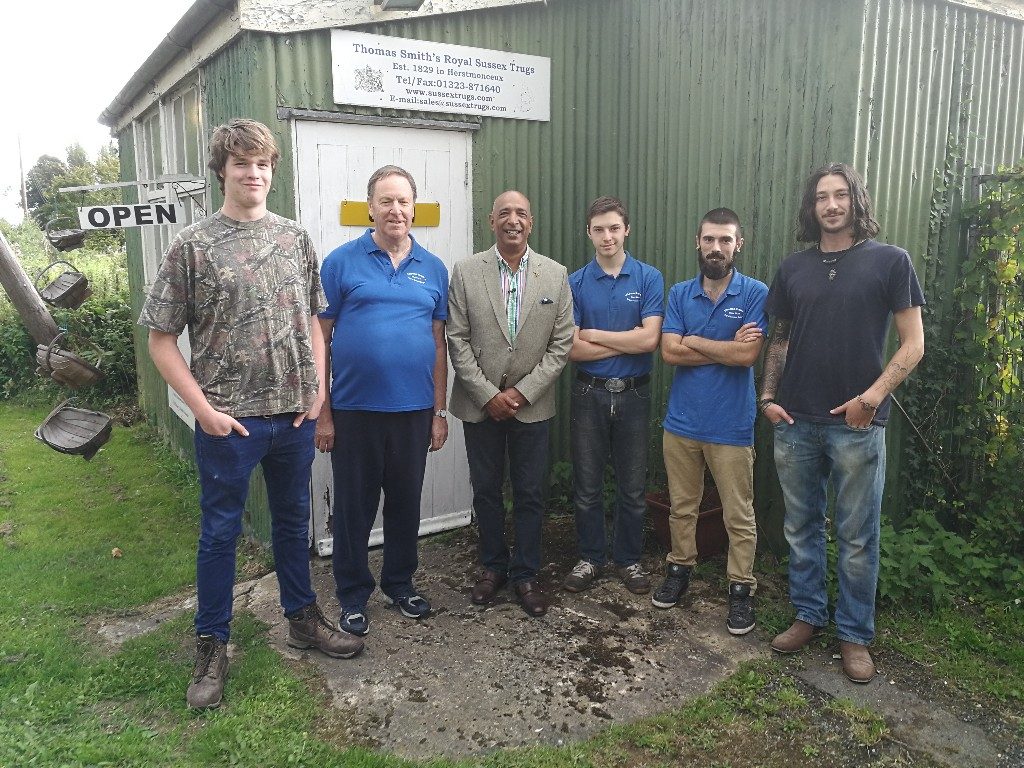 Antiques Road Show Here!
Posted on:
Today we had the pleasure of hosting a visit from the film crew from Antiques Road Show who were filming nearby for the competition between Raj Bisram and one of his colleagues, Maggie Adrin-Pocock.  Raj looked at the past of Trug making, the current position and the future of our industry whilst having a go at making a Trug to present to Maggie tomorrow.  His Trug will also be used on other parts of the programme as the perfect prop for some of their activities.
It was a very interesting morning for us all, including Raj and the film crew who were all very patient in getting things done and took great interest in our traditional craft.  Special thanks to my Craftsman, Caleb Pimm, who patiently showed Raj the ropes.
Bit of the let down this afternoon though, as we have to load the van to leave for our show at Sturminster Newton.  See our famous crew in the attached photograph, from left to right:  Jacob Starnes/Rob Tuppen/Raj Bisram/Caleb Pimm/Mark Robinson and Luke Hellebon.
We'll let you all know when the programme is to be aired.